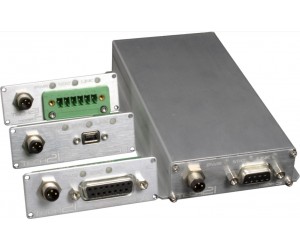 Dimensions:
3.60in x 2.75in x 0.90in
Call for Price: 1-514-697-2327
The RV-M22 Radio Modem is a rugged, modular data radio modem available in 902-928 MHz and 868 MHz license free bands. It also is available with a 3G cellular modem radio. With its field-configurable I/O interface, the M22 can be configured for RS-232, RS485, USB, or GPIO in the lab or in the field as needed. Ideal for SCADA, GPS tracking, RTK, and radio telemetry.