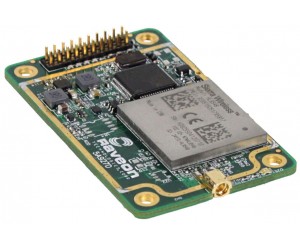 Dimensions:
61.00mm x 37.00mm x 0.00mm
Call for Price: 1-514-697-2327
The RV-Z50 certified 3G cellular modem is a small, low-power OEM radio modem for data communication over your choice of cellular networks. Low-cost data plans from Verizon, AT&T and T-Mobile make the Z50 an economical, secure, and reliable data communication link. It is also compatible with Raveon's Tech Series enclosure with flexible I/O options, and our DART Master Gateway for managing and securing your data.
Cellular carrier supported with the Z50: