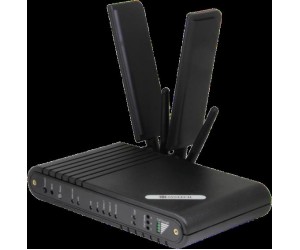 Product Code:
SysLINK SL-1500
Dimensions:
8.00in x 4.63in x 1.31in
Call for Price: 1-514-697-2327
Configurable router for M2M and IoT applications. Remote monitoring & management. Field upgradable option cards including: 3G and 4G cellular, Wi-Fi, ZigBee, Z-Wave. Dual Cellular option. Bluetooth & GPS options. Network failover option for reliable communication in business critical applications. VPN option with client and server support. PA-DSS certified for financial transactions. Operating Temp: -10° to 60°C.