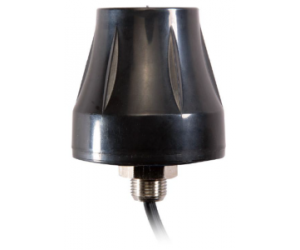 Brand:
Parsec Technologies
Product Code:
PTA-M3-48-001
Dimensions:
0.00mm x 0.00mm x 48.00mm
Call for Price: 1-514-697-2327
 Parsec's PTA-M3-48-001 is a low profile Three-in-one LTE, Wi-Fi and GNSS external waterproof M2M antenna. This rugged low-profile omnidirectional antenna works on all the common worldwide LTE bands. The PTA-M3-48-001 is optimized for a low height of 48mm to be visually unobtrusive in a wide variety of outdoor M2M applications. The antenna requires a single 33 mm mounting hole.