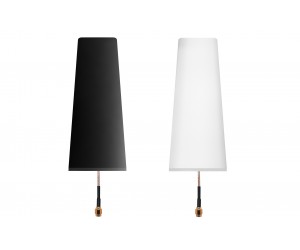 Brand:
Parsec Technologies
Product Code:
PTA-0727B-5-XXX-B/W
Dimensions:
16.00cm x 5.00cm x 3.00cm
Call for Price: 1-514-697-2327
 Parsec's PTA-0727B-5-001 is a compact external waterproof antenna that works on all the common worldwide LTE bands with high efficiency. This antenna is a center-fed dipole design that provides consistent performance independent of nearby antennas and metal structures for maximum mounting flexibility. The PTA-0727B-5-001 is optimized for broad bandwidth to support a wide variety of applications.